Game of the Week #517: Levon Aronian vs Vishy Anand
Game of the Week #517
The combined standings of the Superbet Rapid & Blitz in Warsaw was won by local star Duda, but the sensation of the tournament was former World Champion Anand's victory in the rapid part.
In the old days this would have been perfectly common, but at the age of 52 this is quite impressive. Several of his games were model games, but his energetic quick win with Black against Aronian stood out and is our Game of the Week.
Warm-up question: What would you play here with Black?
---
This week's show
---
In this opening Black opts for active piece play and is not afraid to fight for the initiative from an early stage. One of the many good features of this opening is that Black is often the side which controls the pace of the game.
---
Watch previous shows
---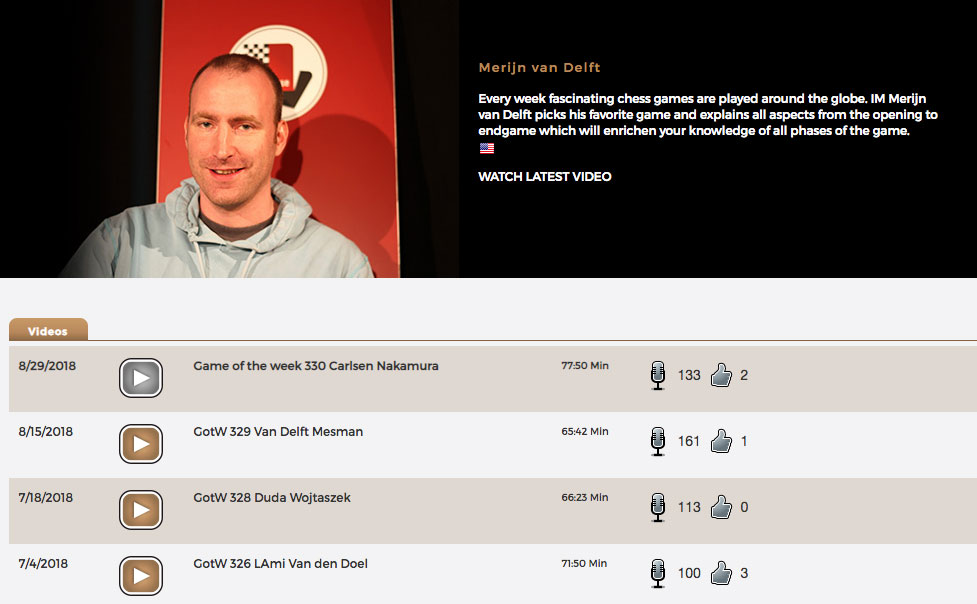 Many more Game of the Week shows are available in ChessBase Videos
Links